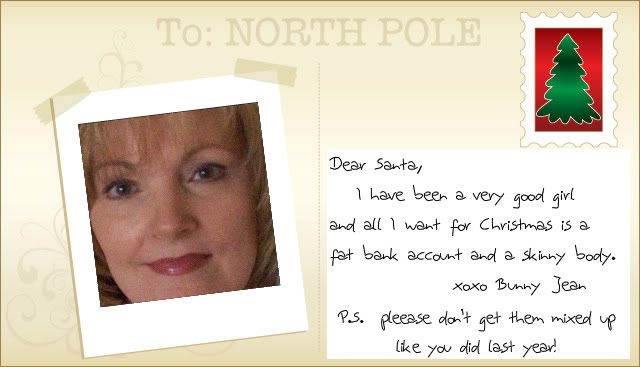 This is the same letter I send to Santa every year.
It seems that
no matter how carefully I eat,
that I end up getting bigger and bigger.
You would think that with no Christmas parties,
no family to bake for and no drinking,
that I would not gain extra weight!
I am just going to blame it on:
3.
Santa Clause!
(see above letter)
I know that you know I live in the desert.
But at least give me two out of three!
After all, I can see the snow on the mountains :)
Now let's get December off to a good start!
xoxo
Bunny Jean